Whether you  think the world is too large and diverse to be controlled by a relatively small group of gigantic companies or assume that it's not and they do, a small team in Zurich has finally done the work to find out.  The short of it?  It's not and they do, sort of.  Here's what it looks like: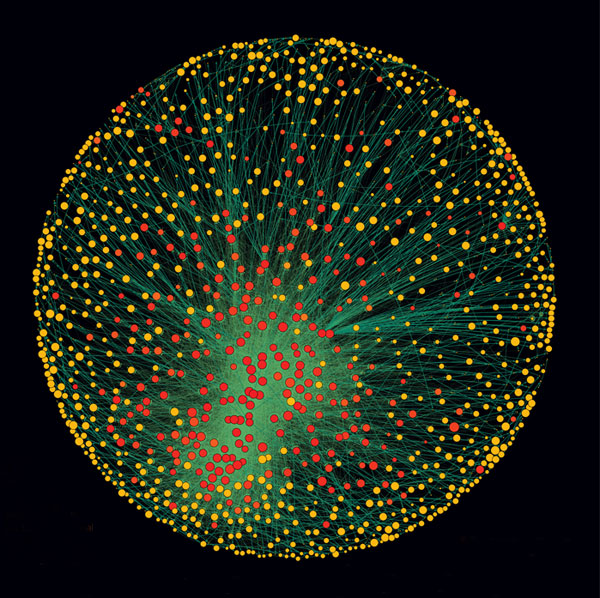 What is that? Â It's 1,318 companies in 26 countries and their 12,191 links. Â At the core of this network, the study found that 147 transnational corporations (TNCs) form a "super entity" with control over 40% of the economic value of all 43,060 TNCs in the world.
Who would be the tight-knit group at the core of a "giant bow-tie structure" of TNCs?  That's right, financial institutions. It's not really a surprise though.  Banks are financing this little tragic comedy we've got going on here. The goal of the study, The network of global corporate control (PDF), was not to unearth a conspiracy, but to confirm the existence of such an economic Voltron so that we might further assess it's nature and potential risk to the global economy.  And considering the banks' track record, it's about time.
[via
Boing Boing
]