This weekend you can go see a movie or go watch a little bit of history play out right in front of your eyes. Actually, there's plenty of time to do both. You know where the movie theaters are, so here's a directory of all the places currently being Occupied. Â Somewhere in your town, there's a good chance some people are out camping in tents to protest… the way of the world.
If you're still wondering what Occupy Wall Street is all about, here's an incredible cheat sheet…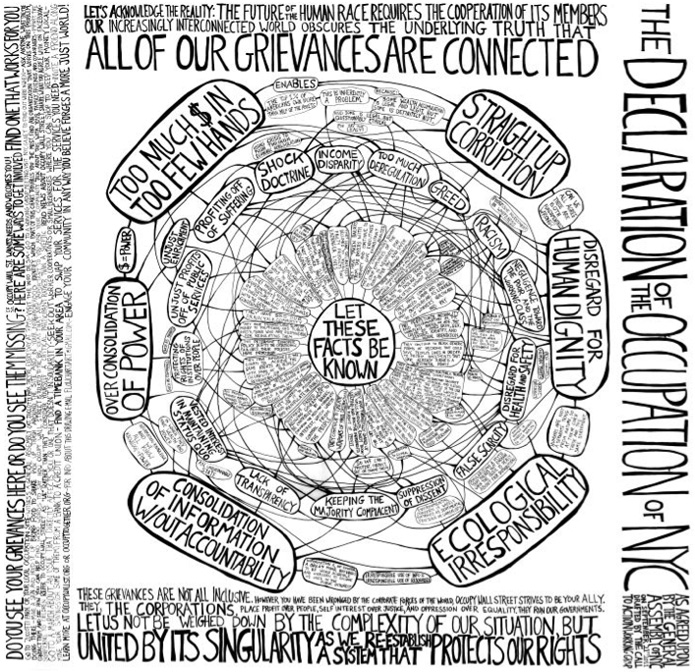 (click image to get in close)
We work for the economics of scarcity despite living in a time of plenty. Â At this point in history, competing for the necessities is unnecessary and, as such, barbaric. Â It's time for corporations to evolve from cyclops with an eye for money to creatures with the depth perception and humanity implied by their personhood. Â We can't all be the 1%, but there's no reason their profit motive should dictate or endanger the lives and livelihoods of everyone else.
While you might take issue with any or all of OWS, there's a 99% chance you're in the same boat. Â Go meet some fellow passengers.
[Chart by
Rachel Schragis
 via
Hyperallergic
]