Here's some lush U.S. high school graduation rate census data for you. Â The lighter the green, the lighter the course load…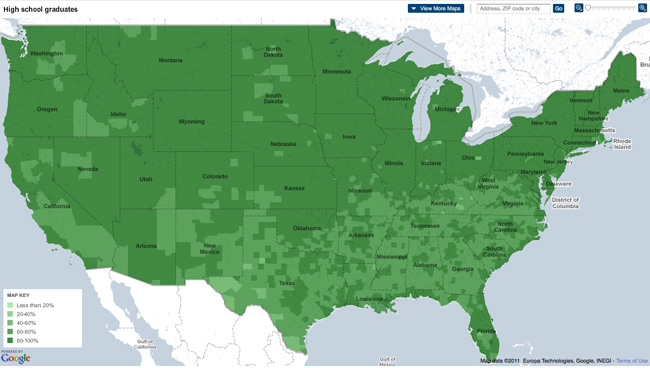 (click for live map where you can drill down into the gory details)
That is a lot of people not doing their homework.
On the other hand, if there are more college and PhD graduates than the economy can handle, then the same likely applies to high school grads, though who would want to admit that?
It's not the economy, stupid. Â It's a stupid economy.