As far as charts featuring revenue and profit go, this is about as good as it gets.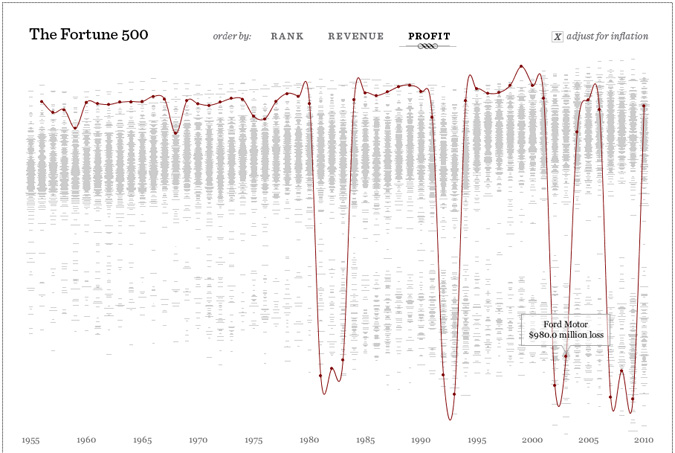 (click the image for interactive Fortune 500 fun!)
Ford is just one of over five hundred stories found in this data set.  Clicks and arrow keys will guide you through 55 years of bottom lines for America's largest corporations.  Ford, despite what you see above, spent the majority of the time ranked around #3, never taking the top spot and only falling as low as #8 in 2010.
[Chart from
Fathom
via
Flowing Data
]