Print out the chart below, head over to LearnMorseCode.com and in one minute KB3BYT will explain how you can become a Morse code pro.  This chart is the key…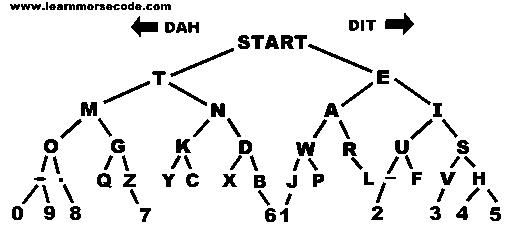 You go left for a dash (dah), right for a dot (dit).  Pick a letter below, walk through it once above, and all will be clear.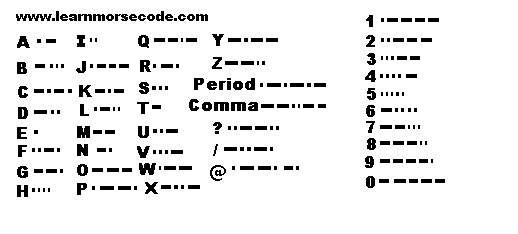 Why learn Morse code? -… . -.-. .- ..- … . / -.-. — -.. . … / .- .-. . / -.-. — — .-..
Think of it as binary for humans.
And the possibilities…Â  Imagine if we all really invested ten minutes a day learning Morse code over the next few months and then spent the rest of our lives occasionally going out to restaurants and banging on the table the whole time while not saying a word.
If you've got a better idea, .–. .-.. . .- … . / … …. .- .-. . / .. – / .. -. / – …. . / -.-. — — — . -. – …
[
LearnMorseCode.com
]