Back in 1880, if you weren't a farmer or a laborer…
Actually, if you lived in the United States back in 1880, you were probably a farmer or laborer.  Or a domestic servant.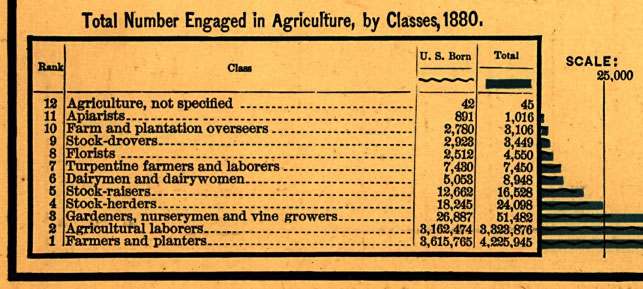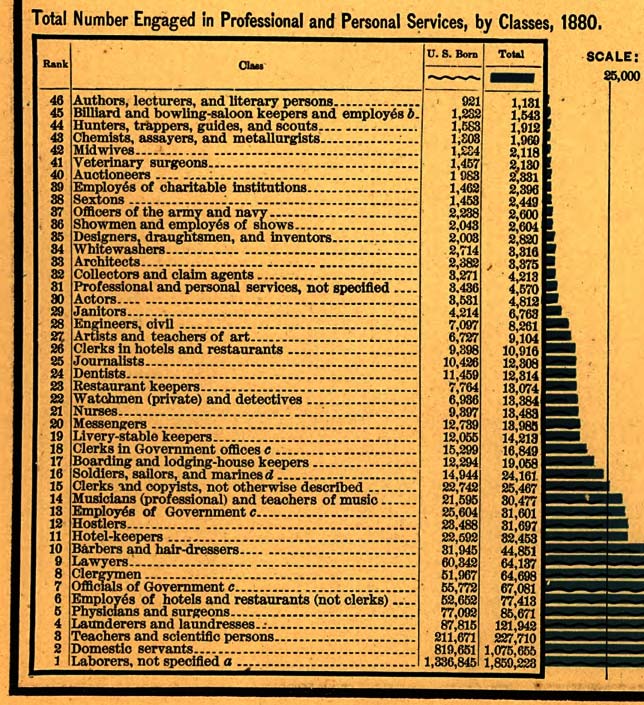 That is, if you had a job in the first place.
For more shop talk from the 1880 Statistical Atlas of the United States, check out the more rarefied occupations in trade and transportation and manufacturing and mining or learn more about your future past in agriculture and professional and personal services.
[Image from
Brooklyn Brainery
's
A Handsome Atlas
]