Oh look!  Occupy Wall Street made an invitation for their Anniversary Action and forgot to color it in!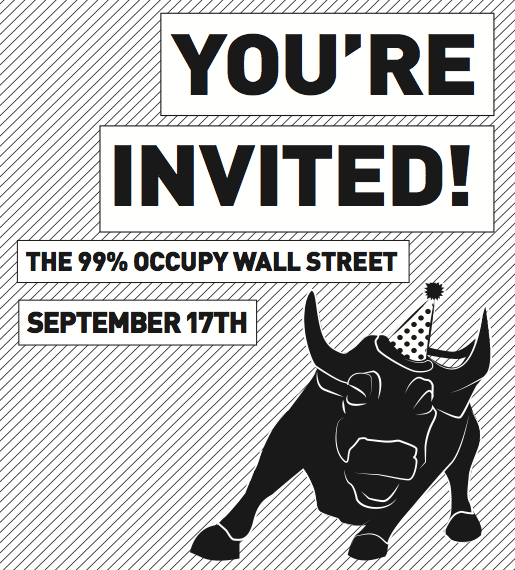 They were probably busy putting the finishing touches on plans for nine days of actions and events starting Saturday, September 15th.
Let's do our part by coloring the invites and sending them out to our friends!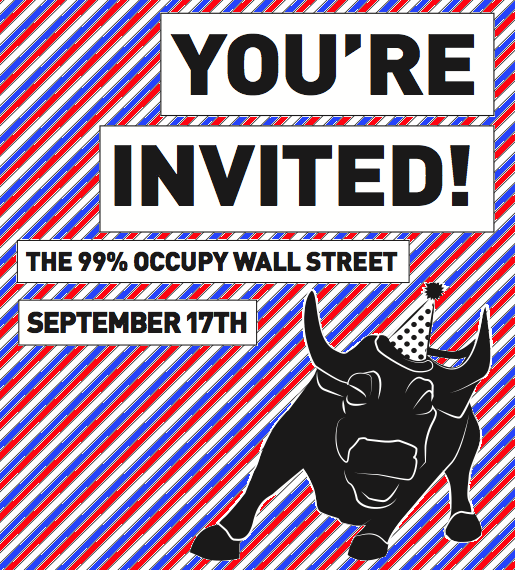 Be sure to share your version with the social network(s) of your choice and here in the comments for a chance at a free Ape Con Myth something or other!
Meanwhile, find out everything you need to know for the anniversary at #S17 , including actions in your area and this handy pdf breaking down what's happening in NYC.
Giddy up!