Unlike previous years, the latest Ape Con Myth calendar did not turn into a pumpkin on January 1st.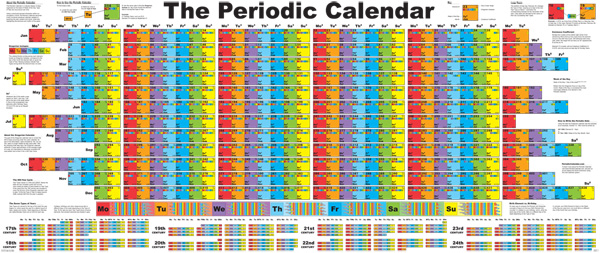 [Periodic?  Yes.  Perpetual?  Yes.  Pumpkin?  No.]
As a perpetual calendar that will outlive us all, the Periodic Calendar has not yet begun to fight change the way the world thinks about time.  But now, after three months of prototyping and design followed by a month of fundraising on Indiegogo to make the first-edition prints a reality, the real work begins…
At PeriodicCalendar.com, you'll find all the latest news and research as Ape Con Myth explores the ramifications of the Periodic Calendar and begins to share it with the world.
Please join us as we unlock a new dimension of time…