What would you need to start your own civilization?  Not just a living in huts making fire with sticks scenario either.  Taking advantage of every technology we've come up with since those days, what would really be required to start from scratch?
Coming up with the list alone is a challenge.  Thankfully Marcin Jakubowski isn't going to stop there.  He founded the Open Source Ecology project to create the Global Village Construction Set.  The current roster includes fifty machines covering habitat, agriculture, industry, energy, materials and transportation.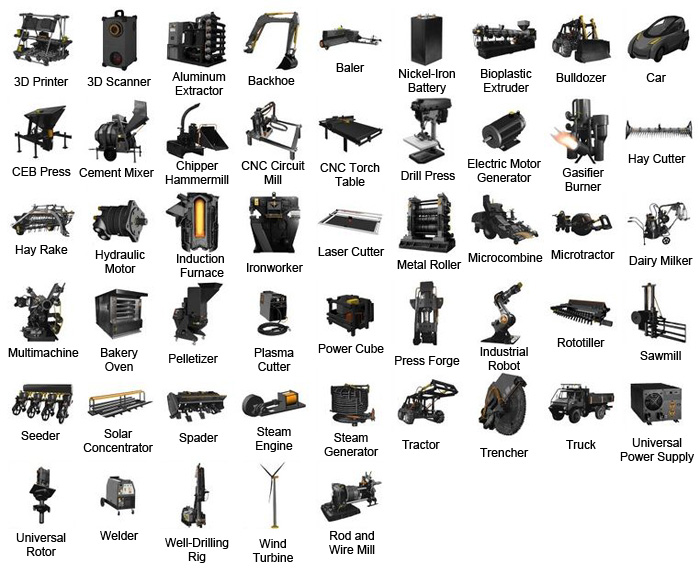 The plan is to produce prototypes of each machine and create documentation so that anyone could build them on their own.  They estimate on average that it will be eight times cheaper to do so.  Eight of the machines have been prototyped to date by groups around the country for building and testing at Open Source Ecology's headquarters in Missouri, the Factor e Farm.
They've got a ways to go, but you can help them get there by joining in their already successful campaign on Kickstarter to continue their buildout.  In the meantime, you can go ahead and start thinking about what you are going to build with your Compressed Earth Block Press.
[
Open Source Ecology
via
Boing Boing
]