What is this tiny monolith and why is it worth 5 million dollars?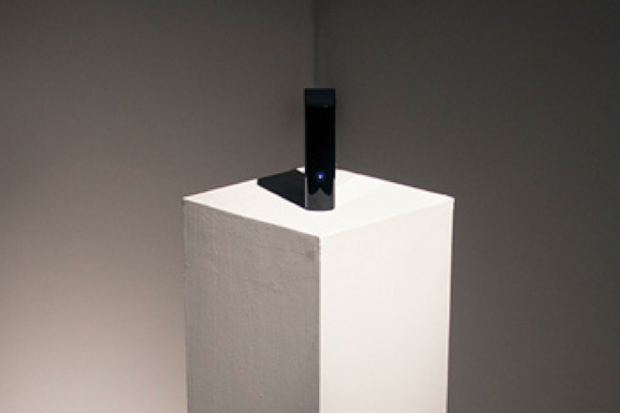 It's a terabyte drive filled with illegal downloads.  There's a bunch of software and games on it, but surprisingly(?) the bulk of the monetary value comes from books. By skipping the circus that likely would have followed if it were filled with Hollywood blockbusters, the piece clears the way for us to consider the question of Intellectual Property in an age where $5 million of it can fit on a $99 drive.
The twist here is that "5 Million Dollars 1 Terabyte" is on display at the online portal, Art404. Â  And since the artist, Manuel Palou, includes a full list of the files on the drive along with download links for them all, what you don't see in the exhibit is the conceptually lurid cord hanging out the back.
Should money be the measure of who is granted access to tools, knowledge and culture that could be so easily shared?  No one is going to read 76 gigs of science text books, but what if they were all just online coming up in our search results instead of some blog?  Is there a business model that could avoid excluding so many from so much?
With SOPA in Congress, this is timely work inviting sorely needed questions.
[
Wired UK
via
Hacker News
]