Looking for something to track this month that doesn't involve you eating better or exercising more?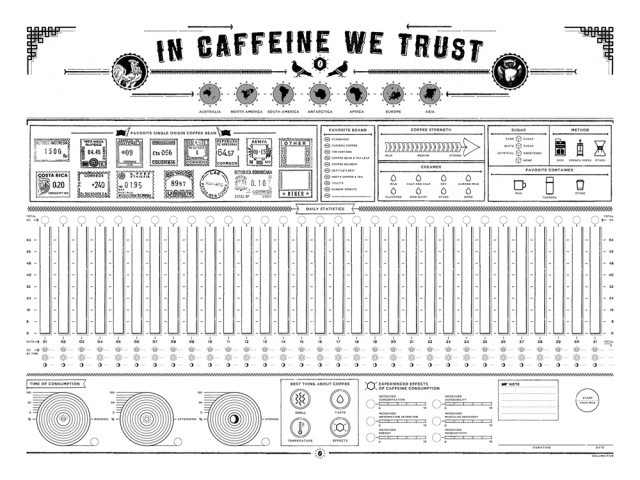 Better understand your caffeinated ways with this DIY print from Column Five Media, on which you can paint the results using your coffee.  If your wallet is light (and your eyes are good), you can try working with this preview image and check out their blog for clues on what you can't read.
Meanwhile, if you're not the tracking type, Coop is here to let you in on a little secret that can make a difference every day of the year.
[Chart via
Laughing Squid
]