What did we know about 2010 in 1970?  What do we know about 2050 GDP in 2010?
This is what Goldman Sachs thinks…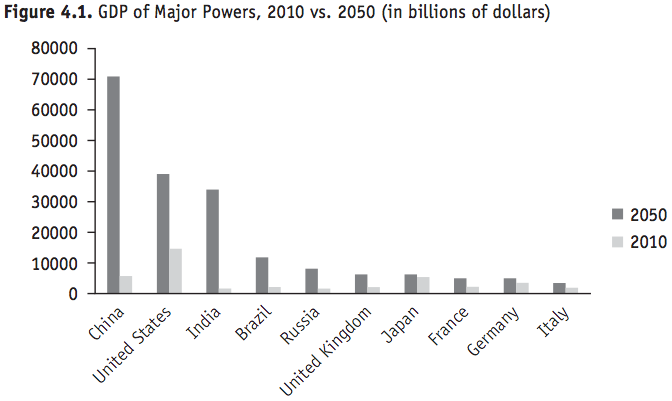 We know/assume/hope the future will be MORE.  But how much more and what does it mean?  Numbers go up, but how real is the growth?  In the end, they are just numbers and there's always the chance they will add up to LESS.  The wheel of fortune spins after all.
Here's a little background on these players historically…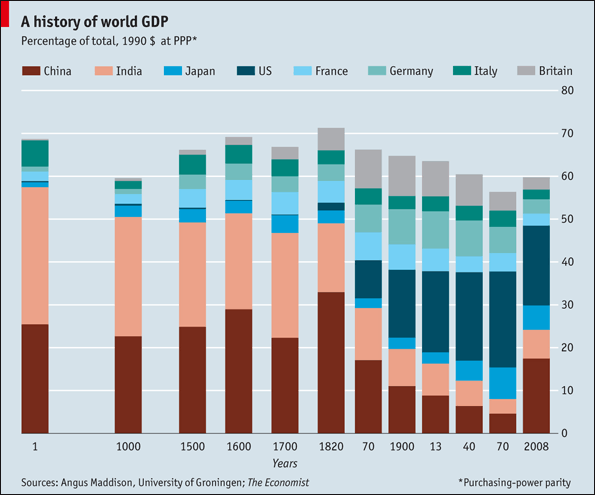 Imagine what this chart will look like in 4016, when we will be firmly lumped with the rest of ancient history.
[Charts via
The Atlantic
and
The Big Picture
, respectively]