The year, 1994.  The world's population, 5.6 billion.  How bunched up were we then?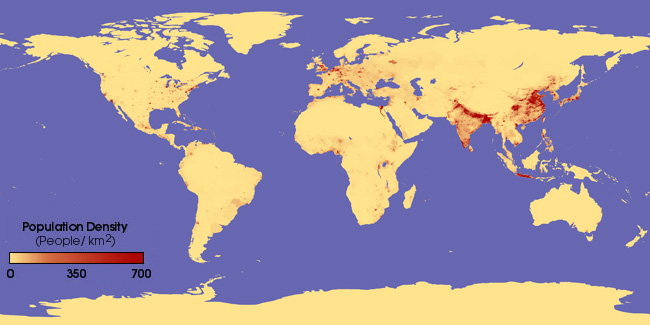 Plenty of room to breathe, right?  But where is everyone else?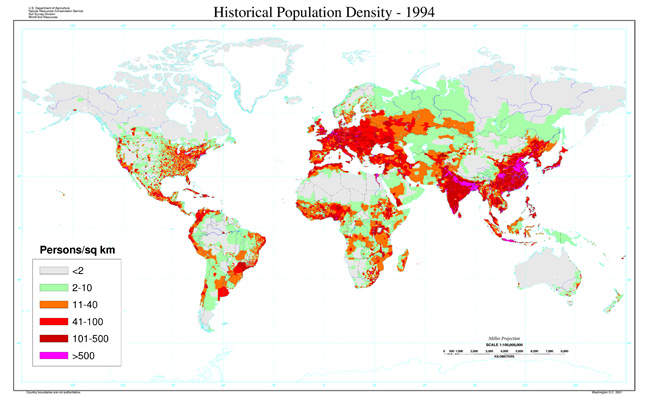 Suddenly it's getting a little crowded in here, particularly considering most of the grey area is quite inhospitable.  Thankfully there's no one around to call us an invasive species.

Other population density info: