"Poke your eye, pull your hair, you forgot what clothes to wear!"
If you don't catch the reference, 30 Rock has stepped up and given long-overdue meaning to Leap Day.  Unless you have a better idea, it might be our best chance to give this awkward and abitrary day some life.
Meanwhile, if you find yourself wishing the rest of the year could have a bit of a twist to it, the Ape Con Myth 2012 Novelty Calendar is ready to serve up the next ten months in ways you've never seen before!  (Mainly because calendars become much less useful once you start messing with them.)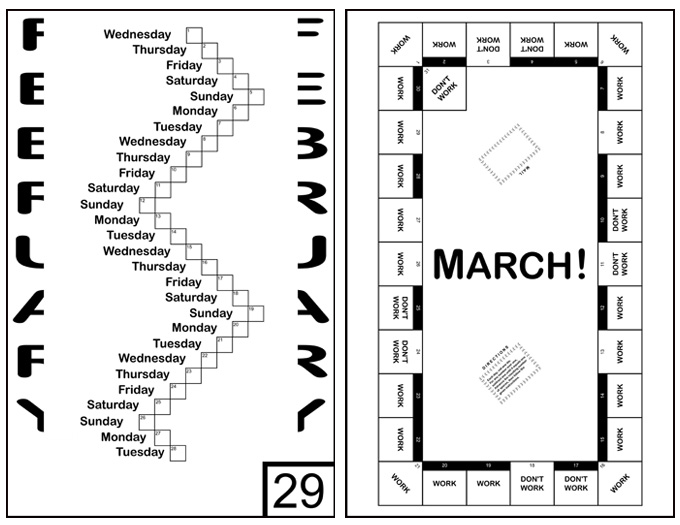 You can find the calendar, and very little else, in the fairly new Ape Con Myth shop!
Happy Leap Day!  Real life is for March!