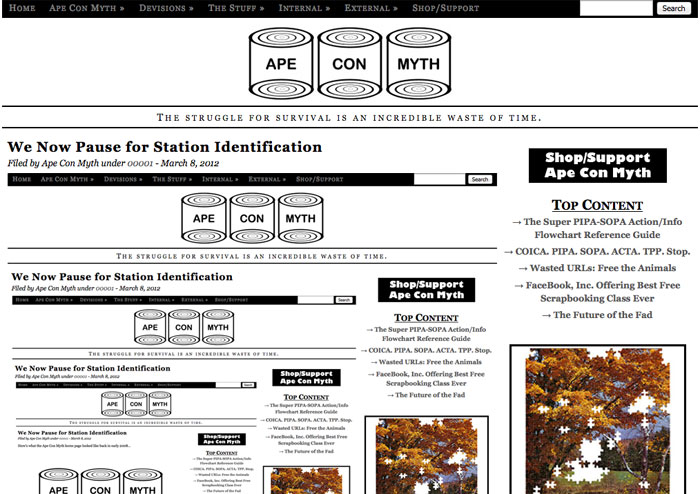 Here's what the Ape Con Myth home page looked like back in early 2008…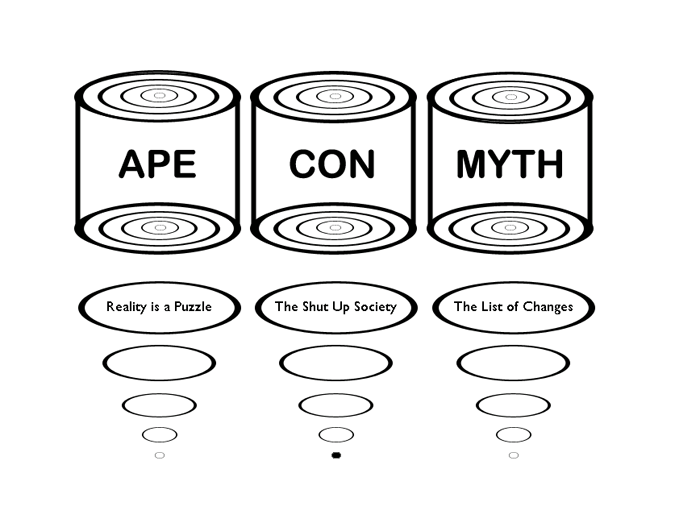 It started with a list of changes, a general vow to say as little as possible until more data could be studied and ACM's first major project focused on sketching out the big idea of it all, Reality is a Puzzle.
Two years later, ACM expanded its operations, adding a blog to execute the same process from Reality is a Puzzle, this time with the world's data being the puzzle pieces and the chalkboards representing ACM's various efforts to put the pieces together.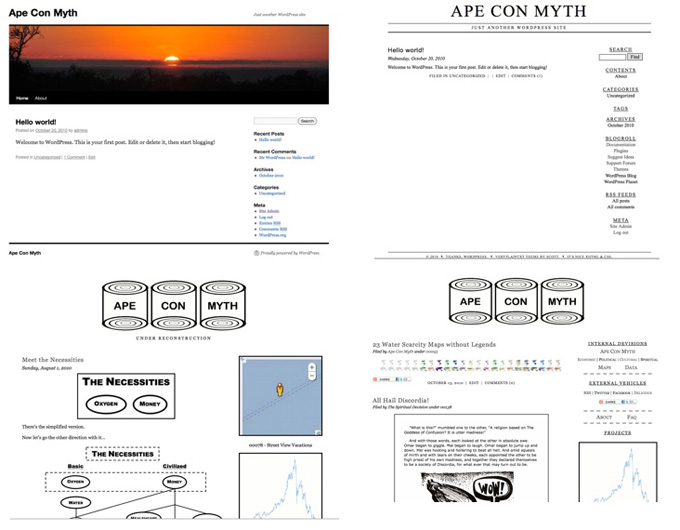 Now Ape Con Myth is on the verge of another expansion.  Not only will ACM's headquarters be relocating this month, but a live redesign will begin next week right here in front of your eyes.
The next time you see the site it won't look like this.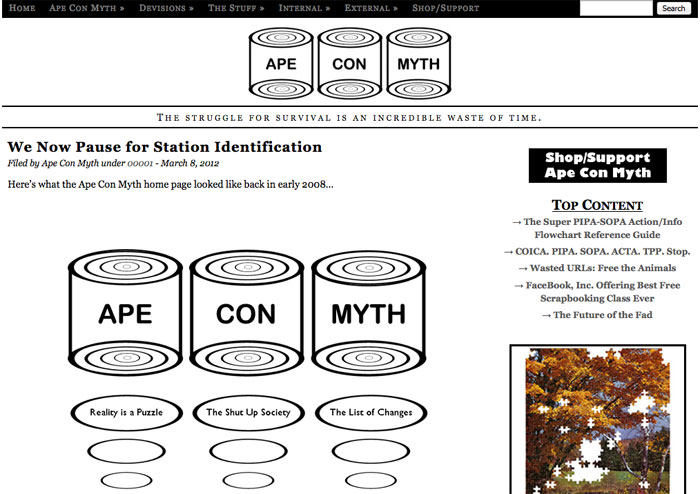 What happens next?  Stay tuned to find out…