Believe it or not, it's 2012 and there will supposedly be some flying cars around by the end of it.  Driverless cars are around the corner too, as are legions of robots.  It's the future, kinda.  There's so much in the works these days it's difficult to discern what is actually happening and what is just California dreamin'.
If you're having trouble keeping up, perhaps the Gartner Hype Cycle can help.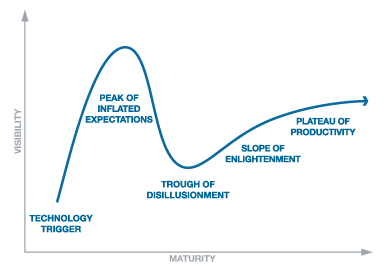 To break it down in terms of the news you are used to hearing about new technology, check out the more detailed explanation.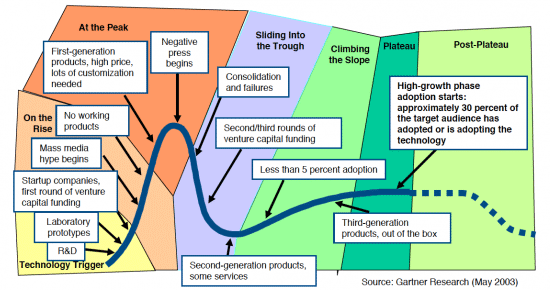 While Gartner gets far more specific about particular industries with its paying clients, once a year they release the Hype Cycle for Emerging Technologies, evaluating the maturity of the entire field of next big things…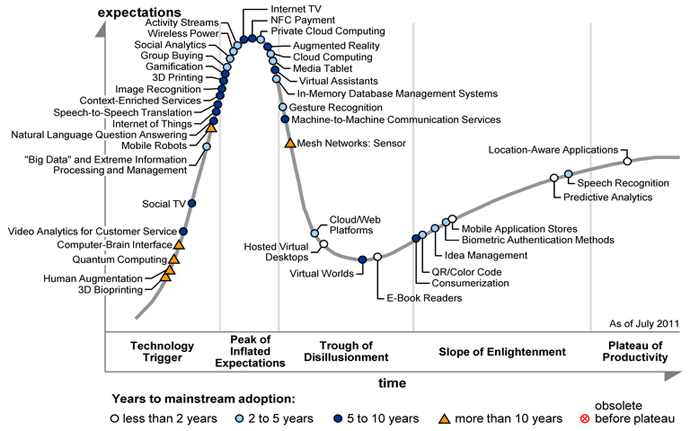 Happy trails to all on the road to the Plateau of Productivity…
[All charts from
Gartner
]