Founded in 2001 to study the societal implications of the internet, the Oxford Internet Institute has a growing collection of data visualizations that sketch out the state of information proliferation worldwide.
Below we have a Time-series of the Distribution of Biographies on Wikipedia over the Last Five Centuries, which provides a startling reminder of how many people are still not part of the conversation.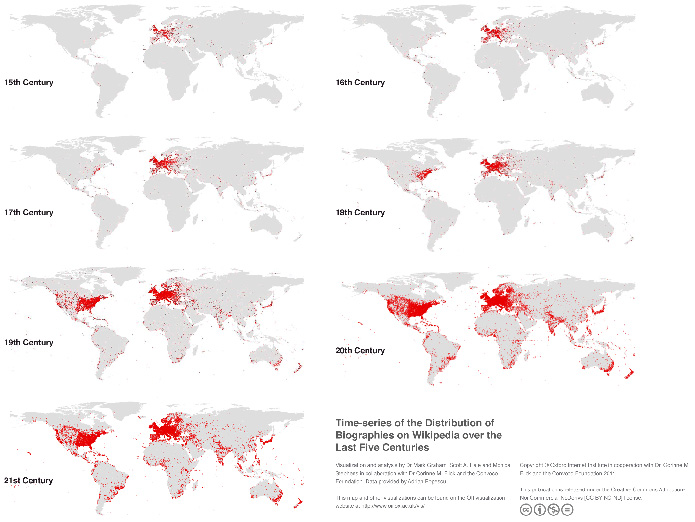 To see how far our globalization has yet to go, check out the OII's charts on Academic Knowledge and Language, User-generated Content in Google and A Geography of Twitter.