By next Tuesday you are going to stop asking questions about whether or not the Occupy Movement really made it through the winter and the coordinated crackdowns of the camps around the world.  Why?  Because by next Tuesday, Earth is going to feel very Occupied.
What's going on?  That's what the Every Thing You Need To Know About May Day * But Were Afraid To Ask chart is here to answer…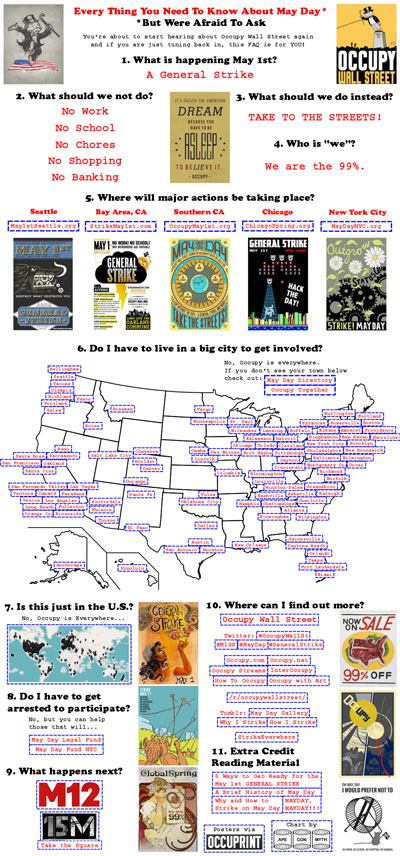 (click to enlarge)
Join the world in a much needed day off on a Tuesday and SPREAD THE WORD ABOUT MAY 1ST!