Perspective…Â  we can't get enough of it.
For instance, how long would it take to get you and your ox cart from London to Rome back in the days when they were called Londinium and Roma?  Those up for such a quest should get acquainted with ORBIS, The Stanford Geospatial Network Model of the Roman World:
Spanning one-ninth of the earth's circumference across three continents, the Roman Empire ruled a quarter of humanity through complex networks of political power, military domination and economic exchange. These extensive connections were sustained by premodern transportation and communication technologies that relied on energy generated by human and animal bodies, winds, and currents.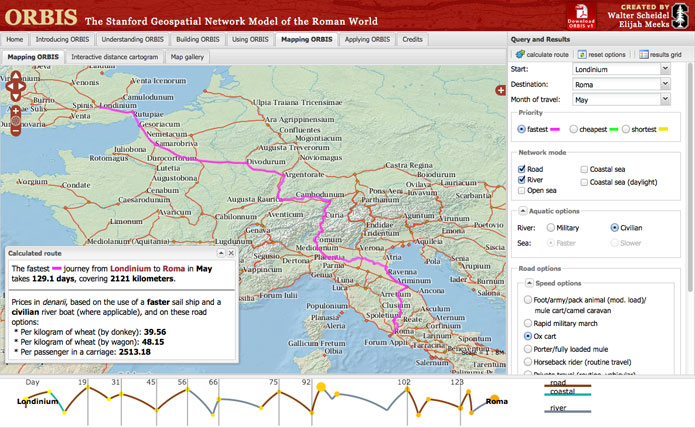 (click image to explore)
See you in Alexandria!
[via
Ars Technica
]